Details

Created: Tuesday, 25 September 2012 13:26
Written by Matt Trulio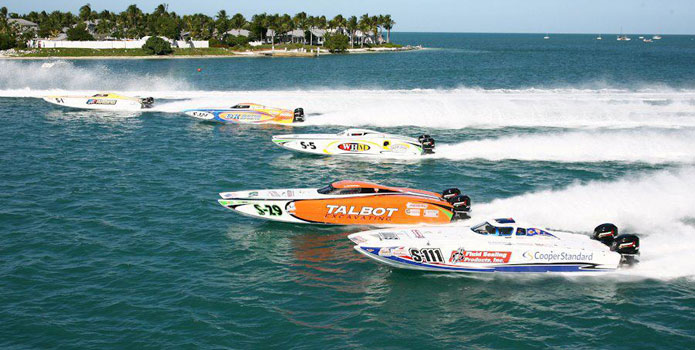 Back in the day—a phrase that ensures you're in for a nostalgia trip—outboard engine power ruled the offshore racing world. In 1985, for example, it was common to have as many as 15 outboard-powered 24-foot Skater catamarans in the Stock class of an offshore race. For anyone who has followed the sport during the past 20 years, that's hard to imagine.
And still, in a sport currently littered with one- to three-boat classes with ever-changing rules and specifications, the Stock/Super Stock class in Super Boat International, Offshore Powerboat Association and Offshore Super Series competition consistently fields five- to seven-boat catamaran fleets with deck-to-deck racing.